Are you ready to take your business to the next level? In Creatives you get coaching, workshops and office space in an energetic community - for a whole year. A perfect springboard to new heights!
Take the opportunity to develop your business with experts, business coaches and a group of other innovative entrepreneurs in a specially designed environment for start-ups.
The programme runs for one year, starting in February 2024. You only pay for your place in our co-working space (from €1400 per month). 
Want to join our community now? I while waiting for the next round of the programme, you are offered an office space, business coaching and open lectures.
What do others say about the programme?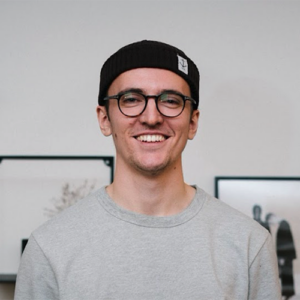 "eXpressions support gave me the courage to aim higher and achieve my goals."
"It's so important to have a coach who gives new perspectives and pushes you forward."
7 February
Workshop 1: Programme launch. Companies present their business idea.
28 February
Workshop 2: Business environment analysis, trend spotting
13 March
Workshop 3: Brand and value creation
3 April
Workshop 4: Communication strategies, marketing and PR
24 April
Workshop 5: Social media
15 May
Workshop 6: Pricing and packaging
5 June
Workshop 7: Sales and consumer behaviour
21-22 August
Check-in: Each participant is allocated a slot for the half-year presentation.
11 September
Workshop 8: Statistics and analysis
2 October
Workshop 9: IPR (Intellectual Property Rights)
23 October
Workshop 10: Financing models for growth
6 November
Workshop 11: Internationalisation and export maturity
27 November
Workshop 12: Teams and leadership
11 December
Workshop 13: Board training
15-16 January
Presentation days
Period:
7 February 2024 - 16 January 2025.
With the possibility of extension.
Number of workshops:
13 (half or full days depending on content)
Language:
Swedish
Price:
Clean desk 1 400 SEK/month.
Own desk 1 800 SEK/month.
Own cubicle 3 800 SEK/month
Criteria:
- The company operates in the cultural and creative industries.
- You can work at least 20 hours per week with the company.
- The company's offer has been tested with a target group and solves a current problem.
- Sustainability is at the centre of the company's mission.
- You are a driven entrepreneur who shows courage
The price includes:
Office space including meeting room and printer, business coaching, workshops, tools and templates, access to makerspace 1 & 2 (prototype lab) and of course coffee and lots of fun events!
Together with other Creatives participants, you will meet industry experts and business coaches. Between meetings, you are offered ongoing business development. Prior to various meetings, you work on issues in order to take your business further.
Application deadline:
Applications for the Creatives programme starting in February 2024 are closed. You can already apply for a place in our community in anticipation of the next programme round.
What you get in the programme

Business coaching
As support through the program is eXpression Umeås experienced coaches. Through structured coaching meetings, they challenge you to reach your goals. The coaches guide you through the innovation support system and the surrounding networks. 
Community
Every year, over 100 entrepreneurs take advantage of the incubator's various offerings. As part of the community we create together, you will have the opportunity to exchange valuable experiences, ideas and networks with other participants. 
OFFICE LOCATION
In Curiosum's inspiring surroundings on the arts campus, we offer three types of office space: cleandesk, private desk or studio. You choose which is best suited to your needs.  
PROTOTYPE WORKSHOPS
In our premises there are two makerspaces and a sound studio that you can use for free after a short training. The workshops include 3D printers, laser cutters, advanced sewing machines and tufting machines.
WORKSHOPS
Business coaches organise workshops and training in a range of knowledge areas that are important for running and developing a business. These include sales, pricing, business modelling and communication.

TEMPLATES AND TOOLS
You will have access to smart document templates to help you structure your work. The archive includes business plan, budget and lean business model canvas.

Financial support
Based on the action plan you and your coach set up, we may be able to support your business financially. For example, through external services.
Mentoring
Sometimes it's good to have some extra support from an external industry expert or an experienced entrepreneur. If the need arises, we can help you appoint a so-called SPARK mentor or shadow board.
Meet your business coaches
We have a fantastic team of business coaches who are driven to give you maximum support to develop your entrepreneurship and your business. We have experience of developing and running our own businesses and coaching businesses in that process.
Below are the business coaches you'll spend the most time with, but you can expect a strong commitment from our entire team.
Admission: Applications for the 2024-2025 programme are closed. If you want to know more, please contact us!
Length: The programme will run for one year with the possibility of an extension based on need. The programme includes both group and individual business development.
Cost: Based on the company's need for office space.
Cleandesk 1400 SEK/month
Own desk 1800 SEK/month
Own studio 3800 SEK/month
Admission criteria: When applying, we want you to have developed a business plan and a budget. For other criteria, see below:
Have started a business 
Can work 20 hours per week in the company
The product is tested against the target group and market
Has started a sustainability project 
Is a courageous and driven entrepreneur 
Developing a sustainable business can be complex and take time. That's why we're here for you. Want help developing your business and meeting the criteria above? Then we recommend our pre-incubator programme, eXpress. 

The eXpress and Creatives programmes are partly funded by Uminova Holding through contributions from the GIV group.